GIRLS ADVISORY BOARD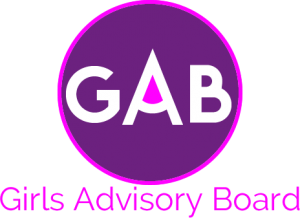 GAB provides high-school girls living in Chester County with the opportunity to learn about the deep and varied needs in their communities while engaging in strategic grant-making. Through GAB, CCFWG aims to educate a new generation of young women about the importance of philanthropy, community service, and the positive difference each girl can make on the lives of others.
The Girls Advisory Board:
Is responsible for over 70 grants, totaling close to $224,000 awarded to area nonprofits serving girls in Chester County!
Was the co-host of the first national Girls Grant-making Conference in which more than thirty high-school girls from across the country, including our own GAB girls, taught us and each other how they identify and implement change through grant-making in their communities.
Brings together girls from 27 different public, private and parochial schools. Nearly every high school in Chester County has been represented on GAB since the program's inception.
Was awarded the 2007 "Outstanding Youth in Philanthropy" Award by the Association of Fundraising Professionals, Greater Philadelphia Chapter.
GAB is part of the Girls Grant-making Network, an international network of women's funds with girls' grant-making programs. Within this network, GAB members serve as advisers to similar programs around the world.
The 2016 GAB grant recipients are:
Bridge of Hope  $5,000 Supportive Services for Homeless Women and Children to help end homelessness and poverty for single mothers and their children
Chester County OIC  $3,500 Certified Nurse Assistants Program to prepare students for immediate employment in healthcare
Crime Victims Center
  $1,500 Supportive Services for Female Sexual Assault/Abuse Victims
Mom's House  $5,000 Free childcare for low-income single parents who are full-time students
Wings for Success  $5,000 Clothing and Workshop Program
GAB STORIES: Lindsay Hudson
When I first interviewed for GAB, I don't think I quite understood the impact it would make on my life. As an adolescent, much of your perspective is limited to what you know. Your family. Your school. Your friends. GAB strives to change that perspective — to open young women up to the larger community around them. GAB challenges them to confront issues we never even knew existed for girls in our communities. While many of the girls in my high school were facing severe body image and substance abuse problems, other area high schools faced bullying, domestic violence and even homelessness. Here we were, girls from all over the county, brought together by a common purpose to make a difference in the lives of women and girls in our community. "What can I do?" is the fundamental question almost every GAB girl who graduates from the program lives by. If there is one thing I have learned, it is to never stop asking this question. There will always be a need to meet, a person who needs you to go the extra mile — whether that is serving them a meal or helping them find counseling. It was apparent to me through my time in GAB that not only will there always be an opportunity to improve the community around you, but if you want to call yourself a member of that community, you have an obligation to help. GAB trains young women to be active participants in the community by looking deeper. Simply put, GAB is an investment in the future!