GRANTS ALLOCATION COMMITTEE

The Grants Allocation Committee, by consensus, grants money to organizations that improve the lives of women and girls. It ensures that CCFWG is addressing the needs of Chester County through its inclusive and community oriented process. To date, the Grants Allocation Committee has directed over $2 million to 60 non-profit organizations.
The Grants Allocation Committee is an excellent point of entry for new volunteers wishing to gain an in depth understanding of needs within the county and who are willing to commit substantial time to their volunteer efforts. CCFWG's grant-making program is unique in that decisions are made a group of diverse individuals connected to Chester County. Since most participants serving on this 18-20 person committee are new to the work of CCFWG, they receive training for evaluating proposals and participating on site visits. After thoughtful consideration, the informed group then makes their decisions by consensus. Granting decisions differ every year. However, the recurring critical needs addressed include safe housing, job training, pre-natal health and infant care, domestic violence, food security, and education among others.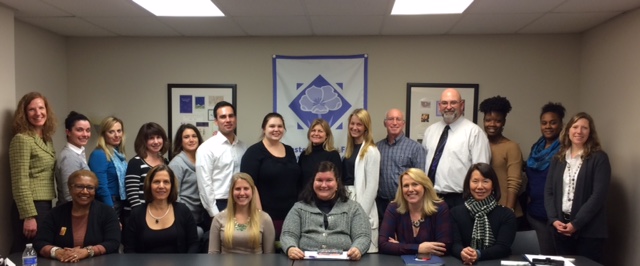 See the complete listing of CCFWG grantees here. In 2015, the Chester County Fund for Women and Girls reached an important milestone when we awarded $255,000 in grants to 25 agencies in communities across Chester County.
To participate on the Grants Allocation Committee, members must attend six, two-hour evening meetings and at least two agency site visits between February and April. The experience of participating on the Grants Allocation Committee has been described as "life changing."
To participate on this committee, please email: Michelle Legaspi Sanchez .